Based on some handy feedback via a YouTube poll I ran, I have decided to start doing regular update videos on my channel Turnah81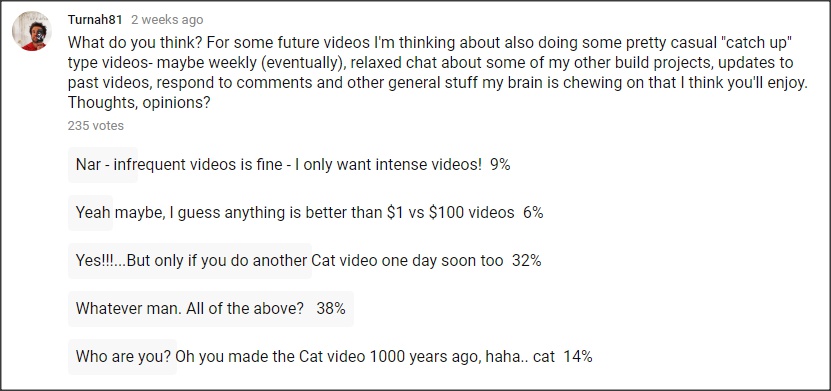 So in this Update  video (Catch Up Time – Title ideas anyone?) I cover some updates to the Trip wire arrow mouse trap design (but Remember don't actually try and use this as a mouse trap – it's just for fun).
People have actually been having a go at building the trap themselves, so I review one that has been posted on YouTube.
I also respond to some of the YouTube comments, Look at what's in my phone gallery – as an insight into some of my crazy nonsense background projects.
Including:
What happened to my 1975 Chrysler / Mitsubishi Galant
Should I build a star deck
My shed workshop construction
and some poor Zombie lizards cut the power to my home